Selters
Water refreshing mineral water soon became known far beyond the Lahn valley. For centuries, Selters, which bore the seal of the Nassau springs, was enjoyed at the most distinguished tables, including those of kings and emperors. Even though the source of the famous water dried up in the early 19th century, legends continued to grow up around the "liquid treasure".
Almost a century later, a group of enthusiastic citizens of Selters organized exploratory drillings to get to the bottom of the legend of the mineral water springs. There was jubilation in 1896 when, during one of the drillings, a huge fountain of crystal-clear water sprang from the depths below Laneburg castle.
A first well was built, and was named "Selters-Sprudel-Augusta-Victoria" after the wife of the last German Kaiser. The precious mineral water was shipped around the world in unique, heavy earthenware jugs – and Selters became a byword for premium mineral water. From Saint Petersburg to New York and from London to Florence, delicious Selters soon became popular in the highest circles. Even today, mineral water is often simply known as "Seltz suyu" in Turkish, "Selterskaja" in Russian and "Agua de seltz" in Portuguese.
Selters Classic
---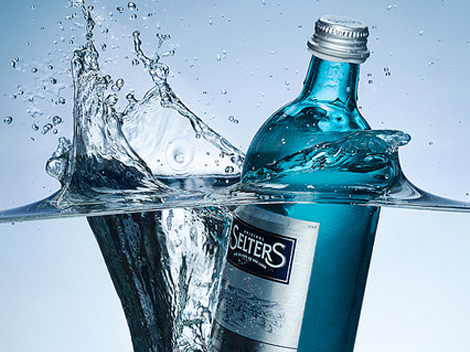 Taste: subtle mineral composition, fresh and tingling. CO2 content: 6g per liter. Total dissolved minerals: 1560 mg.
The refreshing, tingling classic from Germany with the highest carbonation in the range and balanced mineralization for a unique taste. Selters Classic goes perfectly with mild grape varieties such as Chasselas, Silvaner, Pinot gris and refined sweet wines. Selters Classic is available in 0,275 and 0,8 liter turquoise-blue glass bottles.

Selters Naturell
---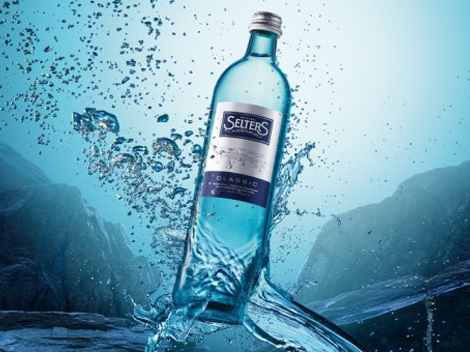 Selters Naturell is particularly smooth: still and completely uncarbonated. Its balanced, low-sodium mineral composition not only makes it perfect for preparing baby food, but it also gently rounds off the intensive taste of spicy dishes and is excellent with rich red wines.
Selters Naturell is available in 0,275 and 0,8 liter turquoise-blue glass bottles.